Venue & Hospitality
Conference Dates: October 08-10, 2015
Hotel Services & Amenities
Audio/Visual Equipment Rental.
Business Center.
Business Phone Service.
Complimentary Printing Service.
Express Mail.
Fax.
Meeting Rooms.
Office Rental.
Photo Copying Service.
Secretarial Service.
Telex.
Typewriter.
Video Conference.
Video Messaging.
Video Phone.
ATM.
Baggage Storage.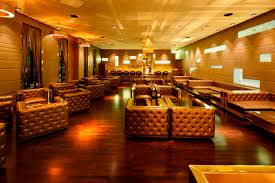 Transportation
From: Indira Gandhi International Airport, New Delhi, Delhi 110037
To: Radisson Blu Hotel New Delhi Paschim Vihar, Plot No. D, Outer Ring Road, District Centre ,Paschim Vihar, New Delhi, Delhi 110063
About City
New Delhi is the capital territory of India. Delhi's culture has been influenced by its lengthy history and historic association as the capital of India. It is the third largest city of the world. This city is believed to be the site of Indraprastha, legendary capital of the Pandavas in the Indian epic, the Mahabharata.
In the early 13th century the city passed into the hands of five successive Turkish and Afghans dynasties of Delhi. They built a sequence of forts and townships that are parts of the seven cities of Delhi. By British in 1911 Delhi was again made the capital of India. After Independence on 15th August 1947, Delhi was officially declared as the Capital of republic.
Each year Delhi draw a huge number of tourists. Some of the worth visiting places are - India Gate, Rashtrapati Bhavan, Red Fort, Qutub Minar, Humayun's tomb, Jama Masjid, Jantar Mantra, Laxmi Narayan Mandir, Birla Mandir, Lotus Temple etc.
As India's National capital and centuries old mughal capital, Delhi influenced the food habits of its residents and is where Mughlai cuisine originated. Along with Indian cuisine, a variety of international cuisines are popular among the residents. The dearth of food habits among the city's residents created a unique style of cooking which became popular throughout the world. The location of the current city sits a limestone ridge.
Being the national capital New Delhi shows elevated advancement in the Research, Industrial and Infra structural development, out of which Food & Beverage Industry ranked fifth in terms of its production, consumption & export. The key industries are IT, Telecom, Media etc.. On other hand it has various research universities like JNU, IIT Delhi, All India Institute of Medical Sciences (AIIMS), IARI (Indian Agricultural Research Institute), University of Delhi etc APEDA (Agricultural and Processed Food Products Export Development authority), FCI (Food Corporation of India) Head Quarters are located in there. Delhi is said to heart of various research,Pharmaceutical ,Food & Beverage industries
There are a number of places, where one can relax and just absorb that tropical feel and soak in the warm rays of the sun. After a long tiring day, you can rest at numerous hotels, inns, and chalets. There are luxurious boutique hotels that you will truly enjoy.