Day 3 :
Keynote Forum
Indian Institute of Horticultural Research, India
Time : 11.05-11.30 Hours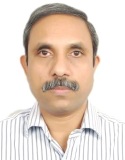 Biography:
V Keshava Rao has completed his PhD from Kakatiya University. He is currently working as Principal Scientist in Indian Institute of Horticultural Research, India. He has published more than 15 papers in reputed journals. His research areas of interest include phyto-chemical studies in fruits and vegetables, natural colors, natural antioxidants and medicinal plants.
Abstract:
Antioxidants are important food additives in processed food products to prevent deterioration in quality of foods by auto-oxidation of lipids. Use of natural antioxidants has increased tremendously in recent times over synthetic ones due to the safety concerns. Fruits and vegetables are the major sources of antioxidant phytonutrients in the human diet. Mango is one of the most important tropical fruits and India ranks first in world production. During the processing of mango, mainly for mango pulp and preparation of amchur powder, peel and kernels are discarded as waste products. They form about 20 to 22% of the whole fruit. Mango seed kernels were found to possess 30 to 50 times more antioxidant activity than the pulp and can be a potential source of natural antioxidants. Mango kernels were defatted and used for the isolation of antioxidants. The method for the isolation of kernel antioxidants was standardized with respect to solvent ratio, temperature and time. The yield of antioxidants was 10% to 12.5% based on dry weight of defatted kernels. DPPH and FRAP activities of the isolated antioxidants were 30% and 10% more than the ascorbic acid respectively. Total flavonoids were 44.03mg/g. Extracts were found to be stable when heated up to 200o C for 30 minutes. Extracts were also found to be stable in aqueous solution when heated at boiling temperature for 30 minutes. The stability of extracts was also tested at alkaline and acidic conditions. The activity of extracts did not decrease at pH-4 and pH-9. Acidulant properties of extract were tested. 0.1% addition of the extract to water decreased the pH to 4. The efficiency of protection against lipid peroxidation by kernel antioxidants was tested through incorporation in biscuits. Addition of 0.15% kernel antioxidants in cookies prevented lipid peroxidantion by 48% over control when tested after 3 months of storage. The kernel antioxidants also exhibited antibacterial activity against Bacillus cereus and Enterobacter strains which are common food borne pathogens. The importance of antioxidants in human diet is ever increasing because of their myriad health protecting properties. Antioxidants are needed for neutralizing the harmful effects of free radicals formed in the human body as a result of various metabolic activities. The kernel extracts can also be used as antioxidant food supplements to alleviate oxidative stress in humans.
Keynote Forum
Central Arid Zone research Institute, India
Time : 11.30-11.55 Hours

Biography:
Prabhat Kumar Malviya is a Principal Scientist at Central Arid Zone Research Institute, India. Over 9 years he was working in the field of Agricultural Engineering (Seed processing, drying and storage) at National Seed Corporation Ltd. He also worked as Principal Investigator of Ministry of Science Technology (DST) funded project "Processing and Preservation of Arid Zone Fruits.
Abstract:
Rapid development of rancidity and bitterness in the flour has been a major problem in the acceptability and utilization of pearl millet flour. The pearling of pearl millet grains brings changes in its chemical composition. During the pearling operation nutrients present in the grain are distributed due to the reason that certain nutrients are concentrated into certain part of grain. The pearl millet grains are processed by friction and abrasion operation in a simple pearler to peel and strip various layers of bran from grains. In pearl millet the quality of flour require to be improved for its better acceptability and longer shelf life. Due to high fat content its storability is poor, particularly of its flour. Pearling of the pearl millet grain can improve its palatability as well. A pearler is developed which could pearl small quantity of sample. The mill rotors consist of two 98 mm diameter and 13 mm thick carborundum grinding wheels driven by 1.0 hp electric motor. Each wheel is separated by 5 mm where clearance of 2.5 mm is maintained between two wheels and pearling chamber. The grain is fed through the top and passes through rotating wheels. The pearled grain is collected at the bottom. Pearling of pearl millet has been done as a means of producing low fat pearled grains and also to obtain different fractions (pearled grains, partially pearled grains, partially pearled grains-fines, grit and fine bran) for analysis for its chemical constituents. The data indicated that grit fraction has 4.3% ash contents (minerals), 18.90% crude protein and 17.0% either extract (lipid) indicating as good source of dietary energy. Further, the flour derived from pearled pearl millet grain was having more shelf life compared to the flour made from un-pearled pearl millet grain.
Break:
Networking & refreshment Break 11.55-12.10 Hours
Track 8: Food Processing & Packaging
Track 9: Food Preservation & Quality Control
Track 12: Food Security & Challenges
Chair
Debnath Chaudhuri
All India Institute of Hygiene and Public Health, India
Co-Chair
V.K. Rao
Indian Institute of Horticultural Research, India
Session Introduction
Indian Agricultural Research Institute, India
Time : 12.10-12.30 Hours
Biography:
Dr. Shalini is a Scientist at Division of Food science and Post-harvest Technology at Indian Agricultural Research Institute, India.
Abstract:
Pearl millet is a micro-nutrient rich crop grown in arid regions of Asia and Africa. Millet based extruded products can ensure both food and economic security amongst these malnutrition prone areas. The effect of flour crystallinity and percentage amylose in starch on the rheological attributes during thermo-mechanical processing of pearl millet flour (varieties: P 443, ICTP 8203, L 74) was measured using on-line rheometer during twin-screw extrusion. The shear strain measurements (270-670 s-1) indicated a shear thickening behaviour which has been modelled using modified Power law (R2>0.8). The consistency index of pearl millet flour decreased with increasing moisture content (23 to 28%, wb) and barrel temperature (70-90o C). The flow behaviour index was found to increase with moisture and temperature. Consistency index was found to increase with increase in amylose content. Modified Arrhenius model was used to explain the effect of temperature and moisture on consistency index. This study formidates the effect of crystallinity and amylose content in raw material on the rheological attributes of flours during extrusion cooking at various temperatures and moisture levels.
National Dairy Research Institute, India
Time : 12.30-12.50 Hours
Biography:
Dr. Bimlesh Mann is a Principal Scientist and Head of Dairy Chemistry division at NDRI, Karnal, India. Her area of research interest is Milk Protein/Bioactive peptides/Functional Foods. She was also awarded as NDRI "Best Teacher Award (PG) 2012-13" on recommendation of Academic Council of National Dairy Research Institute. She has more than 28 publications in reputed journals.
Abstract:
Adequate nutrition and a healthy productive population are increasingly recognized as an important prerequisite for poverty reduction and economic and social development. Nutrition experts recognize milk and milk products as important constituents of a well-balanced and nutritionally adequate diet. Milk is a complex food containing numerous nutrients which includes water, carbohydrate (lactose), fat, protein, minerals and vitamins. The factors that influence nutrient composition of milk are species differences, stage of lactation, breed differences, number of parturitions (parity), seasonal variations, age and health of the animal, feed and management effects. Most of the constituents in milk do not work in isolation but rather interact with other constituents. In this regard, milk products complement and supplement nutrients available from grains, legumes, vegetables, fruits, meat, seafood and poultry. Social and technological developments of the past few decades have significantly influenced the variety of dairy products available. Some of the nutrients can be altered using biotechnological and nanotechnological interventions in the dairy products to make them bio-available. Based on available knowledge on therapeutic aspects of milk and milk products, it can be safely concluded these products should be consumed not only for meeting nutritional requirement but also for their role in prevention of disorders leading to obesity, osteoporosis, dental caries, poor gastrointestinal health, cardiovascular disease, hypertension and colorectal cancer. Whey proteins, lactose derivatives, milk proteins derived bioactive peptides and bioactive milk lipids have been targeted by the food formulators and health professionals for the manufacture of novel foods. Further, milk mining for the isolation of such bioactive molecules through appropriate technological interventions has gathered momentum in the recent past. It can be envisaged that in the near future several breakthrough products based on these ingredients will be launched in the Indian markets. They could be targeted to the elderly and immune compromised people as well as to improve performance and prevent diet-related chronic diseases. Moreover, today's consumers receive nutrition information and dietary advice on dairy consumption from a variety of sources. The subject of health and nutrition claims has received considerable attention from both the industry sector and the regulators. The general consensus amongst the legislators is that the regulatory framework should protect the consumer from false information, promote fair trade and encourage innovation in the food industry that can ultimately translate into healthier lifestyles. In many parts of the world, milk and dairy products are highly valued and have an important role in both household food security and also in income generation. Ensuring that dairy-industry programmes are inclusive of smallholders thus has significant food-security and poverty-reduction implications, producing high-quality milk and dairy products that are or will be demanded by consumers can be a challenging and complex task. To achieve this, consumers, industry and governments need up-to-date information on how milk and dairy products can contribute to human nutrition and how dairying and dairy-industry development can best contribute to increasing food security and alleviating poverty.
Chair
Debnath Chaudhuri
All India Institute of Hygiene and Public Health, India
Co-Chair
Jagdish Singh
Babasaheb Bhimrao Ambedkar University, India
Session Introduction
University of Delhi South Campus, India
Time : 12.50-13.00 Hours
Biography:
Mrs. Shruti B. Rajput has done her Masters in Biotechnology from Thapar University, Patiala in 2011 and right now she is a research scholar at Department of Microbiology, University of Delhi South Campus.
Abstract:
L-theanine (gamma-glutamyl ethylamide), chemically named as 2-amino-4-(ethylcarbamoyl) butyric acid is a modified amino acid, naturally occurring in tea leaves and few species of mushroom. L-theanine helps in prevailing alpha-waves in human brain, which results into a state of relaxation without drowsiness. It has also been known for its immunologic attributes on human health, as in cases of cancer and Alzheimer's disease. Thus, has been approved as a food supplement by FDA. Due to the high cost of natural extraction and time consuming chemical synthesis, scientists have been moving to a more eco-friendly and cost effective method for its synthesis. Microbial gamma-glutamyl transpeptidases (GGT) have flourished as a boom for the synthesis of such gamma-glutamyl compounds with utmost specificity. GGTs are unique peptidases which cleave a gamma bond formed between a glutamyl moiety and an amino acid and transfer this glutamyl moiety to an acceptor. In the search of a potent GGT, we have screened various GGTs from Bacillus species. GGT from Bacillus licheniformis have demonstrated exceptionally high conversion rates in the synthesis of L-theanine using L-glutamine and ethylamine. Subsequently, statistical method (response surface methodology) was employed in order to optimize synthesis of L-theanine using GGT from Bacillus licheniformis. However, as the enzyme cost is the major constraint in any enzymatic reaction, immobilization of GGT on chitosan microsphere has been standardized. Also enzyme stability and reusability have been looked into to make the process cost effective. Hence, a bench-scale process has been developed for the sustainable synthesis of L-theanine using immobilized GGT.
Central University of Rajasthan, India
Time : 13.00-13.10 Hours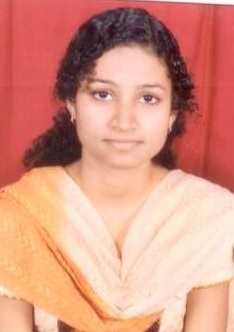 Biography:
Preeti Verma has completed her MSc in Microbiology from Maharshi Dayanand Saraswati University, Ajmer and currently pursuing PhD in the Department of Microbiology at Central University of Rajasthan, India
Abstract:
Fresh fruits and vegetables often eaten without cooking or minimal further processing are important in healthy diet. However, recently several outbreaks of food-borne illness caused by human enteric pathogens have been linked to consumption of fresh fruits, vegetables and leafy greens. Therefore, the present study was conducted to determine the presence and antibiotic sensitivity pattern of human enteric pathogens colonize and persist in fresh vegetables and fruits. In the present study, we found that pathogenic E. coli epiphytically and endophytically colonize and persist in fresh vegetables/fruits. In addition, the highest percentages of drug resistance in isolates of E. coli were detected against clinically important antibiotics such as amoxicillin and chloramphenicol. In conclusion, the present study provided evidences that human enteric pathogen cycling through fresh produce might pose a potential health risk to the consumer. Therefore, in order to avoid this, good hygienic practices are necessary in the abattoirs to prevent contamination of fresh vegetables.
ICAR-National Bureau of Plant Genetic Resources, India
Time : 13.10-13.20 Hours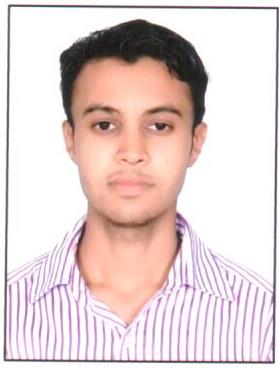 Biography:
Rajesh K Bhoge is presently working as Senior Research Fellow at ICAR-National Bureau of Plant Genetic Resources, New Delhi, in the Department of Biotechnology (DBT) funded Project "National Containment/Quarantine Facility for Imported Transgenic Planting Material". He is also pursuing his PhD from Bharathidasan University, Tiruchirappalli. He has more than 4 years research experience in the area of DNA-based GM detection employing multiplex, real-time PCR and LAMP assays. He has published research papers in reputed national and international journals.
Abstract:
Genetically Modified (GM) maize has highest number of globally approved events, i.e., 141 GM events and its adoption would play a role in nutritional security and increasing crop productivity. In India, more than 35 percent of imports for research purposes are of GM maize, predominantly for insect resistance or and herbicide tolerance. Several other GM maize events have been under field trials at Biosafety Research levels I and II since 2006. As maize is highly cross-pollinated crop, so there may be chances of introgression of transgenes into the wild or weedy relatives; efficient detection strategies would assist to check the unauthorized GM events and to address consumers' choice for opting GM or GM-free food. DNA-based methods are being employed for GM detection due to high specificity and sensitivity. In the present study, SYBR® Green 1 based multiplex real-time PCR-based assays were developed for rapid and simultaneous detection of three GM maize events, Bt11, Bt176 and MON89034. Visual and Real-time Loop-mediated Isothermal Amplification (LAMP) assays were developed for rapid/on-site detection of six GM maize events, viz., Bt11, GA21, MON810, MON89034, NK603 and TC1507. The developed methods would be efficiently utilized to check for GM maize events in food and supply chain.
Break:
Lunch break 13.30-14.15 Hours
Award Ceremony