Day 2 :
Keynote Forum
All India Institute of Hygiene and Public Health
India
Time : 10.05-10.30 Hours
Biography:
Debnath Chaudhuri is a Professor and HOD of Department of Biochemistry & Nutrition at All India Institute of Hygiene and Public Health. He has completed his MSc and PhD in Biochemistry from Calcutta University. He has more than 30 years of teaching and research experience in biochemistry, nutrition and food sciences and he has more than 25 publications in international and national journals and books. He is the Editor of two and Reviewer of several international and national journals of nutrition and public health besides being Ex-Editor-in-Chief of Journal of Indian Dietetic Association. He was a Resource Person for World Bank funded project on "Capacity building in food safety and quality control of drugs". He is the Fellow of Indian Public Health Association and International College of Nutrition.
Abstract:
For sustenance of life and promotion of good health, safe and nutritious food in adequate amount is required. However, when contaminated, food can act as a vector for bacteria, viruses, parasites and prions causing food poisoning. Foods are also often contaminated with toxic chemicals, mixed accidentally or intentionally which may be potentially harmful. Unsafe food is responsible for creating a vicious cycle of disease and malnutrition, affecting all and particularly infants, young children and elderly. More than 200 diseases have been reported to be caused due to consumption of foods containing pathogenic microorganisms and toxic chemicals. Food and water borne diarrhoeal diseases are linked to the death of an estimated 2 million people annually worldwide. In US 1 out of 6 gets sick from food borne diseases and 300 die as a result. It is estimated that reduction of food borne diseases by 10% would save 5 million people from getting sick. In order to protect consumers against intake of unsafe foods, ISO 22000 has been developed by the International Organization for Standardization. In 2003, WHO and FAO published Codex Alimentarious that serves as a guideline to food safety. In India, Food Safety and Standards Authority of India (FSSAI) is entrusted for the implementation of Food Safety and Standards Act, 2006. Importance of educating food handlers regarding food safety was long been known to WHO. The organization in 1990 developed the "Ten Golden Rules for Safe Food Preparation" that was widely distributed. However, realising that for general application a simpler recommendation will be practicable and effective WHO introduced the "Five Keys to Safer Food Poster" in 2001, which incorporated all the messages of the previous recommendation in simpler headings. In 2006 Department of Food Safety, Zoonoses and Food borne Diseases of WHO developed "Five Keys to Safer Manual" that included the "background material" related to food safety and "five keys to food safety". The core messages of food safety are keep clean, separate raw and cooked food, cook thoroughly, keep food at safe temperature and use safe water and raw materials. A strategic plan for taking action on priority issues of food safety and food borne zoonoses was initiated by WHO in 2010 for the period 2013-2022. In order to decline the incidences of food borne illness CDC has framed specific strategies with an objective to reach the target by 2020. Food safety is thus a prerequisite for food and nutritional security and an area of public health concern to protect consumers from the risk of food poisoning and food borne diseases. No wonder that realising the importance of providing safe food to the consumers, WHO has declared "Food Safety" as the theme for "World Health Day 2015" with the slogan "From Farm to Plate, Make Food Safe" and initiated the campaign that aims to spur government to improve food safety through public awareness campaigns and highlight their ongoing actions in this area and encourage consumers to ensure that the food on their plate is safe.
Keynote Forum
ICAR-National Bureau of Plant Genetic Resources, India
Time : 10.30-10.55 Hours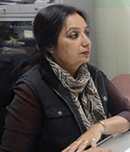 Biography:
Gurinderjit Randhawa has completed her PhD in Molecular Genetics from University of Dundee and Scottish Crop Research Institute, Scotland, United Kingdom. She is the Principal Scientist at Genomic Resources Division, NBPGR; New Delhi and served for Indian Council of Agricultural Research, New Delhi for more than 29 years in different capacities. She was instrumental in establishing National Containment Facility of CL-4 level and GM detection laboratory of international standards and developed cost-effective and robust DNA-based diagnostics for 13 GM crops. She has also made significant contributions in DNA profiling and molecular characterization of rice, chickpea and eight medicinal plants of commercial importance. She has three granted patents and more than 60 research papers to her credit.
Abstract:
Biotechnological approaches including prospecting of genes for abiotic and biotic stress tolerance, marker-assisted selection and genetically modified (GM) crops can speed up the breeding programs. Remarkable progress has been made for the development and adoption of GM crops in more than 28 countries with 381 GM events of 29 crops, covering 180 million hectares under GM cultivation in 2014. India ranks fourth for area under GM cultivation of Bt cotton in more than 11.6 million hectares. With the pivotal role being played in tackling food security by the GM crops, there is need to allay the consumer concerns related to GM food products for regulatory compliance and to solve legal disputes. Reliable and cost-effective GM diagnostics are a pre-requisite for the same, which would further address risk assessment/management strategies and post-release monitoring issues, effectively. A cost-efficient testing strategy, GMO matrix has been developed for 141 GM events of 21 crops with 106 genetic elements for rapid screening and detection of large number of GM events. Real-time PCR, Multiplex PCR and loop-mediated isothermal amplification (LAMP) based GMO screening technologies targeting commonly employed genetic elements have also been developed to check GM status of a sample irrespective of GM crop/trait in a rapid and cost-efficient manner. In India 18 GM detection laboratories are there in public and private sector, out of these 13 are NABL accredited (2 public and 11 private sector). These laboratories are catering the huge demand for certification/testing of GM-free status in the samples of export. Further, close knit network of GM diagnostic laboratories needs to be brought up in collaboration with the regulatory bodies to build up a robust and sound mechanism for regulatory compliance and ensuring public confidence in GM crops to harness their benefits for the society.
Break:
NETWORKING & REFRESHMENT BREAK, 10.55-11.15
Keynote Forum
ICAR-Indian Institute of Pulses Research
India
Time : 11.15-11.40 Hours

Biography:
Dr. Jagdish Singh is the Head of the Division of Basic Sciences at ICAR- Indian Institute of Pulses Research, Indiarnrn
Abstract:
Protein calorie-malnutrition (PCM) is believed to be primary nutritional problem in most developing countries of the world. Grains of cereals and legumes remain the major sources of calories and proteins for a large proportion of the world population. The food values of seeds of pulses are high providing 1040 to 1430 kJ of energy per 100 g. Their protein content (18-28%) is generally about double that of most cereals but is usually deficient in sulphur containing amino acids, methionine and cystine. On the other hand, cereal-grain contains lower amounts of proteins which are deficient in lysine but have adequate amounts of sulphur amino acids. It is often, therefore, emphasized that legume-grain proteins are the natural supplement to cereal-grain protein in producing an overall essential amino acid balance. Carbohydrate profiles of pulses include prebiotics: Raffinose-family oligosaccharides, fructo oligosaccharides, sugar alcohols and resistant starch that contribute to the low glycemic index (GI<55) and high dietary fibre. Among the sugars, raffinose, stachyose, verbascose, ajugose and pentosans predominate in most of the pulses. Pulses are good source of B vitamin folate which significantly reduces the risk of neural tube defects (NTDs). In addition to the traditional macronutrients, pulses contain a wide variety of anti-nutritional compounds which vary considerably in their biochemistry. They can be proteins (protease inhibitors, α-amylases and lectins), glycosides (α-galactosides, vicine and convicine) and tannins, saponins as well as alkaloids. They do not appear equally distributed in all legumes and their physiological effects are diverse. The enzyme inhibitors reduce protein digestibility and lectins can reduce nutrient absorption. Phytic acid reduces mineral bioavailability. Some phenolic compounds can reduce protein digestibility and mineral bioavailability and galacto-oligosaccharides may cause flatulence. On the other hand, the same compounds which qualify as phytochemicals may have health protective effects (for example, as anticarcinogenic, hypocholesterolemic or hypoglycemic agents). Phytic acid exhibits antioxidant activity and protects DNA damage; Lignans and isoflavones have anticarcinogenic, weak oestrogenic and antioxidant properties. Phenolic compounds including tannins found mainly in the seed coat have antioxidant activity. Phytoestrogens in pulses may play a role in the prevention of hormone-related cancers such as breast and prostate cancer; saponins have hypocholesterolaemic effect and anti-cancer activity. Legumes are used in various food forms after suitable processing depending on the regions of their production and consumption. Processing generally improves the nutrient profile of legume seed by increasing in vitro digestibility of proteins and carbohydrates and at the same time there are reductions in some anti-nutritional compounds. Most anti nutritional factors are heat-labile such as protease inhibitors and lectins, so thermal treatment would remove any potential negative effects from consumption. On the other hand, tannins, saponins and phytic acid are heat stable but can be reduced by dehulling, soaking, germination and or fermentation. Aspects such as production, consumption, processing and food uses, chemical composition and effect of processing on the nutritive value are the important topics of this paper. To enhance their utilization, new potential as diversified food uses have been highlighted. Future research needs and priority research areas are listed.
Track 5: Agri-Biotechnology
Track 10: Food Regulatory Affairs
Chair
Gurinder Jit Randhawa
ICAR-NBPGR, India
Co-Chair
Asish Kumar Samanta
ICAR-NIANP, India
Session Introduction
Babasaheb Bhimrao Ambedkar (Central) University, India
Time : 12.05-12.25 Hours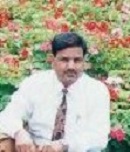 Biography:
Dr. Rana Pratap Singh is an associate professor at Babasaheb Bhimrao Ambedkar (Central) University, Lucknow - India
Abstract:
It is well established that synthetic chemical fertilizers like Urea and DAP etc. are unsustainable for producing cereals like wheat in Indian agricultural economy and ecology. Microbial bio fertilizers e.g., Azotobacter chroococcum and Bacillus subtilis etc. are usually considered as suitable free living eco-friendly nutrient provider to cereals including wheat (Triticum aestivum L.,) however, the efficacy of these bio fertilizers is low and needs to be increased significantly to replace chemical fertilizers from the main stream Indian agriculture. We have demonstrated that optimising the doses of A. chroococcum and B. subtilis, and entrapping them in organic matrix based super granules, the availability of nutrients in soil and plants and soil fertility can be significantly improved. Subsequently, it results to higher plant growth, crop productivity and grain yield of wheat in experimental fields and reduces the emissions of NOx. Our results indicate that increase in efficiency of existing bio fertilizers can also be achieved by optimising its dose for different agro-climatic conditions and by selecting a suitable carrier for its storage and application.
Birla Institute of Technology and Science, India
Time : 12.25-12.45 Hours
Biography:
Sandhya Mehrotra has completed her PhD in 2003 from National Botanical Research Institute, India and Postdoctoral studies from Nara Institute of Science and technology, Japan in 2008. She is an Assistant Professor in Biological Sciences at Birla Institute of Technology and Science, a premier educational and engineering organization in India. She has published more than 25 papers in reputed journals and has been serving as an Editorial Board Member of several journals.
Abstract:
In order to improve photosynthetic performance of C3 crop plants, inspirations can be drawn from C4 plants as well as lower organisms like algae and cyanobacteria which possess mechanisms to concentrate carbon dioxide around RuBisCO to reduce photorespiratory losses. One approach involves transfer of bicarbonate transporter proteins from cyanobacteria which are known to enhance CO2 concentration around RuBisCO thus alleviating its oxygenase activity. Single-subunit bicarbonate transporters such as BicA and SbtA are the most obvious initial candidates because of simplified plant transformation requirements. We have designed and synthesized fusion constructs incorporating transit peptides and the above mentioned transporter genes bicA and sbtA from cyanobacteria after an extensive in silico analysis of Arabidopsis thaliana chloroplast envelope proteins based on the location of their N and C-termini, topology and function. The fused segments were sub-cloned into a modified plant expression vector pRI101-AN containing GUS as a reporter gene. Recombinant pRI (TP+bicA/sbtA+gus) constructs were bombarded on tobacco leaves to study transient expression by fluorometric GUS analysis. The constructs were also transformed into Agrobacterium tumefaciens GV3101 which were further used to generate stable transgenic plants via co-culture method in tobacco and floral-dip method in Arabidopsis. Successful transformants obtained using co culture method were analyzed by GUS histochemical assay. Transgenic T1 plants were obtained using floral dip method were screened on kanamycin containing media. These plants would be further raised to obtain T2 generation seeds. A successful incorporation of bicarbonate transporter into inner envelope membrane of chloroplast is expected to provide marginal but significant improvement in photosynthetic performance.
ICAR-National Bureau of Plant Genetic Resources, India
Time : 12.45-13.05 Hours

Biography:
Monika Singh is presently working as Scientist at ICAR-National Bureau of Plant Genetic Resources, New Delhi, India and she has been actively engaged in the area of development of molecular diagnostics for detection, identification and quantification of genetically modified (GM) crops. She has expertise in the development of rapid, cost-effective and reliable GMO screening technologies based on GMO matrix, Loop-mediated Isothermal Amplification, Multi-target Taq®Man Real-time PCR-based approach and multiplex PCR. She has completed her PhD in Biotechnology and Molecular Biology from CCS Haryana Agricultural University, Hisar. She has more than 30 research publications in peer-reviewed national and international journals.
Abstract:
More than 20 genetically modified (GM) food crops comprising 75 percent of globally commercialized GM events have been approved for use as food (direct or in processed form) or for cultivation. In India, several GM events of food crops including brinjal, corn, cabbage, cauliflower, chickpea, groundnut, mustard, okra, papaya, rice, sorghum, soybean, sugarcane, tomato, watermelon, wheat have been under field trials at Biosafety Research Levels-I and II or imported for research purposes. Efficient DNA-based GMO screening strategies have been developed which would assist in reducing the number of samples to be tested for further confirmation tests, thus cutting down the overall cost of GM testing. GMO matrix has been developed as decision support system to select screening assays for testing range of GM events. Multiplex PCR assay targeting commonly employed marker genes and duplex Real-time PCR assay targeting regulatory elements have been developed for testing the GM status of a sample, irrespective of specific GM trait and crop. TaqMan® Real-time PCR based Multi-target System simultaneously detecting 47 targets has been developed for rapid screening of GM food crops. Visual and Real-time Loop-mediated Isothermal Amplification (LAMP) assays targeting promoters, marker genes and transgenes have been developed which could facilitate rapid on-site GM detection at port of entry or in farmers' fields when combined with fast DNA extraction kit. The developed strategies would also be employed by GMO testing laboratories in the country as per the availability of resources and scope, to test the GM status of food crops and products.
University of Kashmir, India
Time : 13.05-13.25 Hours

Biography:
Riffat John has completed her PhD from Indian Institute of Technology and Postdoctoral studies from ICGEB, India. She is an Assistant Professor at the Department of Botany, University of Kashmir. She has published research papers in reputed international journals and her research interests are genomic and proteomic understanding of stress tolerance in plants.
Abstract:
Low/freezing temperature is one of the most important environmental factors that not only restrict the geographical area for the cultivation of crops but also account for huge losses in plant productivity. Freezing tolerance, in most temperate plants is acquired by the phenomenon called "cold acclimation". Through genetics, molecular, physiological, biochemical and functional genomics approach, a large number of genes and molecules have been implicated in cold tolerance. Understanding the mechanism of cold stress tolerance and genes involved in the cold stress signaling network has practical importance for crop improvement. Our laboratory has identified and successfully cloned both genomic and cDNA clones of a protein homologous to Arabidopsis Kin1 gene family of cold induced proteins from several varieties of Brassica oleracea. We transformed a cold susceptible plant (tomato) with this gene and are studying its influence on cold resistance in the backdrop of the observation that the protein expresses constitutively at ambient temperatures in local cold tolerant varieties, contrary to the reports of its induction during cold. We, therefore, believe that it may be responsible for cold tolerance as opposed to a signal of cold stress.
Break:
LUNCH BREAK, 13.25-14.15 Hours
Track 3: Food, Nutrition & Health
Track 6: Fermentation Technology
Track 13: Food Hospitality, Logistics and Management
Chair
Gurinder Jit Randhawa
ICAR-NBPGR, India
Co-Chair
Asish Kumar Samanta
ICAR-NIANP, India
Session Introduction
Indian Agricultural Research Institute, India
Time : 15.00-15.20 Hours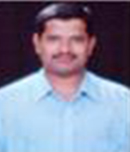 Biography:
Dr. Jayant Bhat is a Senior Scientist at IARI RRC Dharwad, India.
Abstract:
The coarse cereals are a group of highly variable members of Poaceae grown all over the world for food feed and forage as industrial raw material. Coarse cereals have been traditionally the main component of food basket of the poor and predominantly grown in the resource fragile agro-climatic regions. Eight cereal grains viz., wheat, maize, rice, barley, sorghum, oats, rye and millets provide 56% of the food energy and 50% of the protein consumed on earth. The proteins present in these grains may belong to one or more classes of proteins viz., albumins, globulins, prolamins or glutelins and the major seed storage proteins of coarse cereals are prolamins. The seed protein content appears to be determined by a combination of genetic and environmental factors. The protein content in general varies from 6-15% in cereal grains. Environmental factors including agronomic practices affect grain protein and its amino acid composition. The cereal proteins are generally deficient in essential amino acids like lysine and tryptophan. One of the strategies to increase the quality and quantity of protein available in coarse cereals is through genetic modification. However, low genetic variability for protein content, negative correlation between protein content and grain yield resulting into lower yield are the bottlenecks in development and adoption of such varieties. The work on genetic improvement of protein content and quality has mostly been attempted with considerable success in maize, sorghum and barley which focused mainly on enhancement of lysine content using high lysine mutants. The methods attempted to enhance protein content and quality varied from traditional plant breeding to rDNA technology. The approaches used were increasing the protein content, enhancing the protein quality, increasing the levels of free amino acids and create a completely artificial protein containing the maximum number of the essential amino acids. Some of the examples of successful genotypes developed are Quality Protein Maize (QPM) varieties, Hiproly in barley, high lysine mutants 'IS 11167' and 'IS 11758' in Sorghum and Bichpuri local in pearl millet. However, the improvement in nutritional content of crops has been a challenge due to low genetic variability and the lack of clear understanding of plant metabolism and challenge of resolving intersecting networks of several metabolic pathways. The success in achieving the goal of enhanced grain quality in food crops will depend on active collaborative efforts of the institutions with expertise in breeding, molecular biology, biotechnology, food technology and the industry. Nevertheless, achievements so far made for the improvement of protein content and quality indicate the potential for fighting the menace of malnutrition through genetic improvement.
Defence Food Research Laboratory, India
Time : 15.20-15.40 Hours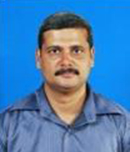 Biography:
Naveen S has received his Ph.D. degree in Biochemistry from University of Mysore, India in 2009. He has 15 years Research experience as Scientist in Defence Food Research Laboratory (DRDO), Ministry of Defence, Mysore, India. He worked as a Faculty of Biochemistry in Department of Biochemistry, Armed forces Medical College, Pune, India for 2 years. Currently he is working as Scientist with grade 'C' at DFRL, Mysore, India. His fields of interest are Food chemistry and Diabetes. He has authored 25 research papers in various international journals.
Abstract:
Stevia rebaudiana has been used for the treatment of diabetes in for example, Brazil, although a positive effect on anti-diabetic and its complications has not been unequivocally demonstrated. Streptozotocin is a potential source of oxidative stress that induces genotoxicity. The effects of stevia leaves and its extracted polyphenols on streptozotocin induced diabetic rats were studied. It can be hypothesized that supplementation of polyphenols extract from stevia to the diet causes a reduction in diabetes and its complications. Several indices were analyzed to assess the modulation of the streptozotocin induced oxidative stress, toxicity and blood glucose levels by stevia. The results showed a reduction of blood glucose, ALT and AST and increment of insulin level in the stevia whole leaves powder and extracted polyphenols fed rats compared to control diabetic group. Its feeding also reduced the MDA concentration in liver and improved its antioxidant status through antioxidant enzymes. Glucose tolerance and insulin sensitivity were improved by their feeding. Streptozotocin induces kidney damage as evidenced by decreased glomerular filtration rate; this change was however alleviated in the stevia leaves and extracted polyphenol fed groups. The results suggested that stevia leaves do have a significant role in alleviating liver and kidney damage in the STZ-diabetic rats besides its hypoglycemic effect. It might be adequate to conclude that stevia leaves could protect rats against streptozotocin induced diabetes, reduces the risk of oxidative stress and ameliorate liver and kidney damage.
Defense Food Research Laboratory, India
Time : 15.40-16.00 Hours
Biography:
There are clinical evidences that neurodegeneration can be ameliorated upon dietary intake or supplementary intake of natural antioxidants. Dietary intake contains variety of antioxidant vitamin supplements which play a vital role in neuroprotection in variety of neurological disorders. The study using kainic acid (KA) was conducted with concomitant administration of the extract of Lactuca sativa (lettuce) to evaluate the possible protection against the chemically induced neuronal damage. Two doses viz., 200 and 400 mg/kg body weight of the plant extract were administered to mice and behavior and biochemical studies were conducted in the tissues after sacrifice. In the elevated plus maze test and open field test, the feeding of Lactuca sativa leaves extract at doses of 200 and 400 mg/kg body weight showed a significant increase in the time spent in the open arms and the open area. In the model of KA induced excitotoxic neuronal death in vivo, we observed a pronounced increase in neuronal degeneration marked by a sharp increase in lipid peroxidation and protein carbonyl after KA injection. These occurring as a result of excito-toxicology suggest the role of increased free radical production. Administration of plant extract with kainic acid treatment decreased the level of brain malondialdehyde, nitrite and protein carbonyl levels. Corresponding to development of seizures, KA in dose, 10 mg/kg body weight i.p, increased the brain glutamate levels when compared with control group. Pretreatment with Lactuca sativa extract significantly reduced brain glutamate elevated by KA treatment. The data revealed significant increase in the activity of AchE in brain homogenate of kainic acid treated mice. The administration of Lactuca sativa extract at 400 mg/kg body weight reversed the kainic acid induced reduction of lactate dehydrogenase activity. The plant extract rich in polyphenols and other secondary metabolites scavenges the free radicals/ROS; in-turn protects the cells from ROS attack. The neurotransmitters viz., epinephrine, nor epinephrine, DOPA and 5-HT levels in brain were decreased significantly with kainic acid treatment when compared to control group. The ingestion of Lactuca sativa extract increased the levels of neurotransmitters in brain. Kainic acid induced structural changes like oedema, necrosis and hemorrhages in brain tissues. These conditions were reversed by Lactuca sativa extract at 400 mg/kg body weight.
Abstract:
K R Anilakumar has 31 years of research experience in the field of Nutritional Biochemistry and Food Chemistry and presently Heading Applied Nutrition Division, Defense Food Research Laboratory, DRDO, Mysore. He has developed and evaluated functional foods and nutraceuticals to support hepato-protective, neuro-protective, anti-ulcer, anti-fatigue, anti-anxiety and anti-depression properties in experimental animals. He has guided more than 20 MSc/MD (Ayurveda) and 3 PhD students in the area of Food Science and Biochemistry. He is a recipient of several awards viz., Professor Tamhane Memorial Award from Bombay University (1991), Dr. (Mrs.) Vasundhara Memorial Award (2001 and 2003) from DRDO life science labs, Dr. Y Subbarao Memorial Award (2010) from Indian Association of Biomedical Scientists, Lab Scientist of the Year Award (2006) and Technology Group Award (2007), Defense Technology Spin-Off Award from DRDO (2011) and National Science Day Oration Award (2012). He has published 70 research papers, 9 review papers in national and international journals, 3 book chapters and filed/granted 13 patents.
ICAR- Indian Institute of Maize Research, India
Time : 16.00-16.20 Hours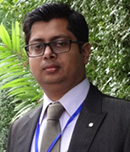 Biography:
Dr. Pranjal Yadava has earned his BSc in Agriculture from Pantnagar University, MSc in Biotechnology from Tamil Nadu Agricultural University and PhD in plant genetic engineering from International Centre for Genetic Engineering and Biotechnology, New Delhi. He has extensively worked in private and government sector on agricultural biotechnology and GM foods. As a member of Central Compliance Committee for monitoring GM maize field trials in India, Dr Pranjal has close understanding on issues of GM food commercialization. He is also a member of the Institutional Biosafety Committee. He has firsthand experience of development GM tomato and GM maize. Dr Pranjal has widely travelled in India and abroad and constantly speaks and writes about the potential of GM crops and other scientific innovations in the agriculture sector.
Abstract:
Labeling of genetically modified (GM) foods is a contentious issue across the world. GM food is produced in 28 countries and imported by several other countries. Production and consumption of GM foods is increasing every year since 1996, when these were first commercialized. At the same time, the perceived notions about safety of GM foods among consumers have led to different kinds of voluntary, executive or legislative guidelines for labeling of GM foods in different countries. The labeling requirements have increased the complexities for the food industry and international food trade, necessitating greater understanding of the science, sense and stewardship of GM food labeling among the stakeholders in the food businesses. The United States which remains the leading country in production and consumption of GM foods does not differentiate between foods created by conventional or GM means unless the later are altered for nutritional value. On the other hand, the European Union requires mandatory labeling for products with greater than 0.9% GM ingredients. In India, from January 2013, the central government has made it mandatory to label all packaged GM foods under the Legal Metrology Act, 2009. However, the threshold for GM ingredients has not been defined. So far, India has allowed use of only two food products derived from GM material i.e., imported GM soybean oil (crude de-gummed/refined form) derived from Roundup Ready Soybean for the purpose of consumption after refining and domestically produced cotton seed oil. However, the issue of labeling of these oils or food products made in these oils has not arisen because oil derived from GM soybean or GM cotton is free from any detectable GM ingredient. Scientific aspects of latest molecular techniques for GM detection across food supply chain shall be discussed.
Break:
NETWORKING & REFRESHMENT BREAK, 16.20-16.40 Hours
Maharaja Sayajirao University of Baroda, India
Time : 16.40-17.00 Hours

Biography:
Dr. Sheth is an Assistant Professor at Maharaja Sayajirao University of Baroda, India. She Completed her PhD from Maharaja Sayajirao University of Baroda, India. Her research interest is Food Safety and Food Microbiology. She has 25 years of research as well as academic experience.
Abstract:
Most Indian citizens are either undernourished or suffering from NCDs and related comorbidities resulting in huge economic and man hour losses. In both the situations the gut health of the individual is compromised and the answer to this problem could be a "Gut-Check". In view of this background, the investigators at the department of Foods and Nutrition, The M.S. University of Baroda initiated a series of studies since past decade. Various clinical trials were undertaken in varied groups such as elderly, adults and children using Prebiotics, Probiotics and Synbiotics. Simultaneously several food products were developed using Fructooligosaccharide (FOS), Inulin and Resistant Starch and their organoleptic qualities was determined. Methodology: Meta-analysis of 9 studies was carried out and gut health of the 669 human subjects (aged 4-65 years) was determined in terms of colonization of Lactic acid bacteria, Bifidobacteria, enteric pathogens, Clostridium and Bacteriodes in stool samples using selective media. Using standard methods, bio chemical, biophysical parameters and anthropometry was determined in children, adults and elderly subjects with respect to BMI, blood pressure, percent body fat, BMR, serum lipid profile, HsCRP, HbA1c, FBS, PP2BS, GLP, GIP, PYY, Leptin, LPS, Ghrelin, Insulin. Serum IgA and morbidity profile (common colds and diarrheal episodes) was determined in case of undernourished children. Most of the studies were undertaken using RCT design whereas some studies used cross-over as well as double blind placebo control designs. The intervening food (Fructooligosaccharide, Resistant Starch and Inulin) was supplemented in the range of 7-20 g and the period of supplementation ranged from 4-12 weeks. Results: Supplementation with synbiotics, prebiotics and probiotics in adult diabetic subjects (n=256, 25-65 years age) resulted in reduction in Enteric pathogens, HbA1C , FBS, PP2BS, TC, TG, LDL and HsCRP by 6%, 11.78, 9.19,13.3, 8.42, 6.27, 8.44 and 38% respectively along with a mean rise in Bifidobacteria, Lactic acid bacteria and HDL by 33%, 25% and 24.57%. Intervention trials in obese subjects (n=208, 25-50 years age) with FOS (10-20 g) resulted in significant rise in Bifidobacteria, Lactic acid bacteria, Ghrelin, GIP, GLP, PYY by 11%, 20%, 17%, 6.37%, 9.22% and 1.02% respectively. A reduction in the mean values for Clostridium, Bacteriodes, Insulin and Leptin were observed as 1.9%, 11.4%, 5.83% and 5.78% respectively. Intervening undernourished children (n=205, 4-12 years age) with FOS also revealed an increased colonization of Bifidobacteria by 19% and Lactic acid bacteria by 13.61%, whereas the mean reduction in colonization of enteric pathogens and incidence of GI problems and infections were 26%, 65% and 37% respectively. Non-significant impact was observed in terms of Serum IgA levels. FOS supplementation in school going children resulted in improved oral hygiene by 70% with 16% reduction in S. mitis. Prebiotics could be successfully substituted or added in 35 foods in the range of 10-20% with high sensory qualities except for chapattis. Some foods (cake, patra, idli, kheer) and most beverages (buttermilk, milk, tea and lemon water) scored higher or were similar to standard foods.
Rajasthan University of Veterinary and Animal Sciences, India
Time : 17.00-17.20 Hours
Biography:
Dr. Rajkumar Berwal has completed his MVSc (LPT) from CCS Haryana Agricultural University, Hissar in 1995 and Doctoral (PhD-LPT) studies from Lala LajPat Rai University of Veterinary and Animal Sciences, Hissar (Haryana), India. He is the Academic Coordinator and In-charge, Department of Livestock Products Technology, Post Graduate Institute of Veterinary Education and Research (PGIVER), Jaipur (Rajasthan). He has published more than 12 papers in reputed journals and presented several research papers in National and International Conferences. He has developed innovative technology in the field of meat and meat products and filled three patents for patenting in India through NRDC – New Delhi. He is life member of Indian Meat Association.
Abstract:
A study was carried out to select suitable bacterial cultures for the production of dry fermented sausages. Micrococcus roseus (MTCC-1532), Lactobacillus plantarum (MTCC-1407 and L-89) and Pediococcus acidilactici (NCIM-2292 and NCIM-2293) were tested for their growth in the presence of sodium chloride, sodium nitrite, sodium nitrate and at various temperatures. Their ability to ferment sugar was also assessed. These hurdles were used alone and in combination. It was observed that M. roseus (MTCC-1532), L. plantarum (MTCC-1407) and P. acidilactici (NCIM-2293) were able to show very good growth in presence of salts and were suitable for use as starter cultures in production of dry fermented sausages.
The American College, India
Time : 17.20-17.40 Hours

Biography:
Dr. S. Rajkumar Immanuel has completed his PhD in Biotechnology at Anna University. He was the recipient of the Young Scientist Award conferred by Tamilnadu State Science & Technology. He had received the International visiting scholar fellowship from Oberlin College, Ohio, USA. He has published number of papers in reputed journals. He is the Director-in-charge of post graduate Environmental Science program and has been serving as an associate professor in botany.
Abstract:
Wine is one of the functional fermented foods that have many health benefits. These include reduction in coronary heart disease, development of healthier blood vessels in elderly people, decreasing ovarian cancer risk in women and making the bones stronger. In the present study a total of 4 yeast stains were isolated from their ability to grow on 2 % glucose medium. To evaluate the fermentation efficiency of locally identified yeast strains, the must of Ananas comosus (Pineapple) juice was inoculated separately with Saccharomyces cerevisiae isolate I and Saccharomyces cerevisiae isolate II. The physicochemical parameters and the efficiency of these two strains were tested for their sugar content, pH, titratable acidity and alcohol content. The result revealed that as sugar content decreases, alcohol content increases ; as pH decreases, acid content increases and the pH values ranges from 3.42 and 3.72 respectively which fall in the agreeable limit. Saccharomyces cerevisae isolate I and Saccharomyces cerevisae isolate II showed alcohol content in the final day of fermentation to 12 and 14% (v/v) respectively. The mixed cultures of Saccharomyces cerevisae isolate I and II produced the highest alcohol content to 16.0% (v/v) in the final day of fermentation.The wine made from these yeast strains resembled the commercial wine in terms of its composition, taste and aroma. The wine also showed a good antioxidant activity.
Session Introduction
National Research Centre on Seed Spices, India
Time : 14.15-15.00 Hours

Biography:
Balraj Singh is presently working as the Director of the National Research Centre on Seed Spices, Ajmer. He is the Founder Secretary of the Indian Society for Protected Cultivation and President of the Indian Society of Seed Spices. Among the few Indian Scientist he is the one who initiated R&D work on protected cultivation in the country under the Indo-Israel Collaborative Project at IARI, New Delhi. Being the Head of the Centre for Protected Cultivation Technology (CPCT), IARI, New Delhi, he has standardized numerous low cost and energy efficient protected cultivation technologies suitable for different agro-climatic conditions for Indian farmers to bring up vegetable production at new heights. He has been the Vice President of Indian Society of Seed Technology and he is a Fellow Member of Academy of Sciences, Engineering and Technology; Indian Society of Seed Technology; Horticulture Society of India, Indian Society of Seed Spices. He has more than 115 research papers to his credit and around 35 book chapters published at national or international levels. He has also written more than 110 technical and popular articles to disseminate the developed technologies more among farmers and stakeholders.
Abstract:
Agriculture is highly dependent on environment and it is very difficult to get favorable climatic conditions for crop growth and development as per crop need. Agriculture is basically climate/season based; a hot and humid climatic conditions characterized in rainy and post rainy season is most favorable for both crop and crop enemies. To raise a healthy disease free crop spring-summer seasons was counted as most suitable. But, fast climatic changes happening across the globe has changed climatic characteristics of a season which has resulted in untimely rains and other fluctuations in the spring-summer season raising the challenge to develop climate resilient technologies. Not even that, with time extreme hot and cold temperature stresses have been noticed in geographically varied locations where it was not supposed to be earlier based on various geographical factors deciding the climatic conditions of that area. Therefore, there is need to develop suitable varieties and technologies to sustain these challenges which may come up in form of various biotic and abiotic factors. Vegetable cultivation is an awesome business in India but under open field conditions by following traditional cultivation practices it is difficult to manage various abiotic and biotic stresses. These stresses not only reduce productivity levels but they are also responsible for poor quality specifically during rainy and post rainy season. Mostly to manage biotic stresses farmers spray large amount of different chemicals, this not only enhances the cost of cultivation but it also increases residual toxicity in the freshly produced vegetables which is ultimately hazardous to human health. How to address these issues, can we manipulate the climatic conditions or can we provide protection to the crops against climatic fluctuations and various other related stresses. Yes, protected cultivation technology has the answer to this but it is a tricky technology highly depending upon intelligent implementation of protected structures for vegetable cultivation by having a knowhow on "What, When, Where and Why" to implement. Every protected structure has its own limitations and advantages but the basic benefit is its extra protective shelter restricting or minimizing the exposure of the crops to various adverse factors which are high in open conditions. Even though the application of chemicals for controlling biotic stresses is also low under protected structures which gives a high quality safe vegetables for human consumption.