Day 1 :
Keynote Forum
Indian Agricultural Research Institute
India
Time : 10:15-10:40 Hours
Biography:
After post-graduation from IARI, New Delhi, R.R Sharma joined as Scientist there in 1997. He is Senior Scientist and associated with release of mango hybrids like Pusa Arunima, Pusa Surya, Pusa Lalima, Pusa Shresth, Pusa Pitamber etc., He has published 40 research articles in International journals, 60 in National journals, and authored 8 books. He is recipient of Dr. R.N. Singh award (twice), Dr Rajinder Prasad award (twice), Education award, and Himachal Shri Award. He has also served as International Mango Registrar for about 5 years (1999-2004).
Abstract:
In the recent years, a new technology has emerged to protect the fruit plants from insect pests and diseases and has become as an integral part of organic production system. This technology is called as Particle film technology. Particle films are kaolin-based films which form a thin layer of mineral particles on the leaves and fruits. Several developed countries have commercialized several such films but no attempt has yet been made in India. Hence, of the several developed films, Surround and Raynoux were imported from USA and France, respectively and a systematic study was conducted on apple. Three sprays at fortnightly interval each of Surround (3%) and Raynaoux (3) were given on Royal Delicious apples trees; starting from 15th June, 2015. The Results revealed that out of these films, Surround-treated apples developed very good red color (Hunter 'a' value=52.4±0.2) than Raynoux treated or untreated (Control) fruits. The Surround-treated apples matured about 5-day later but have better fruit firmness (28.8±0.23N) and TSS (14.6±0.1%) than untreated fruits. Interestingly, the incidence of Sanjose scale (2.8±0.04%) and apple scab (2.2±0.04%) was drastically reduced by Surround sprays but that of woolly apple aphid (8.6±0.2%) was increased over untreated fruits (7.8±0.2%). Raynox-treated apples exhibited low rates of respiration as well as ethylene evolution than Surround-treated apples or those under control. Keeping quality of apples was influenced by particle films Raynoux-treated apples had higher stay at room temperature (38 days) than Surround-treated apples (28 days) or untreated ones (21 days). During storage, 'Raynoux' as well as Surround-treated apples have lower activities of LOX and PME than untreated apples. The incidence of bitter pit was significantly low (1.2±0.05% and 1.8±0.05%) in Raynoux and Surround-treated apples over control. Thus, it can be concluded that this technology has great future as it can become an integral part of organic fruit production in India as well.
Keynote Forum
Sher-e- Kashmir University of Agricultural Sciences and Technology
India
Time : 10:40-11:05 hours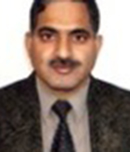 Biography:
R K Gupta is currently a Dean Faculty at SKUAST-J, Jammu, India. He has completed his MSc in Plant Breeding from PAU Ludhiana, India in 1984 and PhD from HPAU, India in 1989. He has started his professional career in 1982 in Horticulture and then served in various capacities. He has been conferred many awards and honors' like JRF/SRF (ICAR), FAO Fellowship (UN), Young Scientist Fellowship (J&K DST), Prof BM Johri Award, President Society for Plant Research, India and Vice President, Crop Improvement Society of India. He is life member of many scientific societies. He is well known for his scientific communications on food security, biodiversity and biotechnology as evident from lead/invited//expert lectures or keynote speeches delivered in SAU's, Central Universities, IIM and other institutions across the country. His work is on biotic and abiotic stress tolerance, plant tissue culture, vegetable breeding, seed production and a bio resource has been documented in journal of repute.
Abstract:
Food for future demands addressing issues related to multiple dimensions of food security that include food availability; physical and economic access to sufficient, safe and nutritious food and its proper utilization for an active and healthy life. Based on FAO's estimates, some food and nutritional facts at global level include 842 million people (2011-13) suffered from chronic hunger; over two billion people affected by micronutrient deficiencies or hidden hunger and 162 million children under five years of age chronically malnourished (stunted) while one in six under weight and one in four stunted. Food crisis and price rise like situation has arisen in many parts of the world including Sub Saharan Africa and Asia leading to hunger and hidden hunger. The key reasons for such a situation include consumption overtaking production; lower annual crop yield growth; poor investments in agriculture over a long period of time; inadequate and poor infrastructure and continued post harvest losses. At global level, demand for food is likely to increase due to population growth and stability in production. It could lead to increased mal and under nutrition problems in rural and urban poor. The situation can become complicated due to foreseen water and energy supply crunch; reducing per capita available land and other natural resources; emerging climate change and variability problems; uncertainty about biotic and abiotic stress coupled with its changing patterns and changing consumer/market preferences. Massive efforts are required at global, national and regional levels for sustainable intensification of agriculture for increasing production per unit area of land; reducing 'yield gaps' on underperforming lands or rain fed areas; increasing cropping efficiency especially in irrigated areas and hill regions; reducing natural resources loss; making efficient use of ecosystem services and ensuring safety to environment. At national level, efforts for sustainable intensification of agriculture require proper agro climatic and land use planning; increasing productivity of cereals (paddy, wheat, maize ) especially in irrigated areas; increasing productivity of coarse grains, local legumes/oilseeds and fodders especially in rain fed areas and hill regions; adoption of tested and validated technological interventions; natural resources conservation and their sustainable utilization; diversification with horticulture, live stock and other allied sectors; efficient post harvest management and storage; intelligent marketing efforts. Multi dimension challenges of food and nutrition security can best be addressed by developing and adopting holistic approach supported by appropriate public policies and strategic political interventions while considering use of best traditional wisdom and newer technologies; making sensible use of cutting edge sciences including biotechnology; judicial blending of traditional approaches with modern technologies; involvement of rural women and youth in time bound implementation of recommendations; careful monitoring of public distribution system through quantifiable measures, addressing needs of poor farmers and consumers, political commitment, effective governance systems and involvement of stakeholders in policy decisions and their implementation with transparency.
Break:
Refreshment Break 11:05-11:20
Session Introduction
National Bureau of Plant Genetic Resources
India
Time : 11:45-12:30 Hours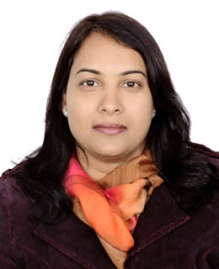 Biography:
Rashmi Yadav has completed her PhD from GBPUA&T, Pantnagar. At present, she is the Senior Scientist at NBPGR, New Delhi working on characterization & evaluation of germplasm of different crop plants including underutilized plant species for their agronomic attributes and resistant to biotic and abiotic stresses. She has published more than 25 papers in reputed journals and has been serving as an editorial board member of repute.
Abstract:
Increased conscious for health foods and natural ecologies, the underutilized or traditional crops are returning to the food basket largely in the form of value added products. Small millets and pseudo-cereals constitute major portion of their staple food and among pseudo-cereals, grain amaranth and buckwheat are most important and common. Grain amaranth seeds are rich in dietary fibre content, thus an effective agent against cancer and heart disease. Grain amaranth besides possessing high lysine that is low in other grains, posses high anti oxidant properties and is free from gluten. Therefore, the characterization of amaranth and buckwheat germplasm based on nutritional traits was carried out to determine the extent of variation and identify superior germplasm collections for the value added traits like total protein content, oil content, amino acid and fatty acid profile etc. in amaranth and buckwheat germplasm to establish genetic diversity and divergence. The results showed wide variation between varieties within the crop for antioxidant properties, protein content and other phyto-chemicals linked with glucose metabolism. The grain contains a high level of protein, averaging 13.46% in grain amaranth and 14.5% in buckwheat, with an excellent amino acid balance which can supplement a diet. Its protein contains around 5% lysine and 4.4% sulfur amino acids, which are the limiting amino acids in other grains. Total phenolics were found highest 2234.4 and 193.52 µg/100g in amaranth & buckwheat, respectively. Presences of high bioactive functionality relevant to type 2 diabetes management make these crops a valuable resource for the natives of Himalayan region. These results provides current status of researches made in India specially focused to utilize these crops for making sustainable and acceptable future strategies which may need to include scientific rationale and understanding for designing functional foods targeted to provide nutritional security and management of new emerging health issues.
Track 1: Food Science and Post Harvesting Technology
Track 2: Food Production & Sustainability
Track 4: Emerging Technologies in Food and Beverage Industry
Chair
Ram Roshan Sharma
Indian Agricultural Research Institute
India
Co-Chair
Rana Pratap Singh
Babasaheb Bhimrao Ambedkar University
India
Session Introduction
Society for Human Welfare & Environmental Furtherance
India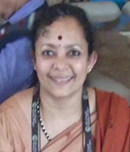 Biography:
Honored with the degree of PhD in Life Sciences in the year 1993 from Barkatullah University (formerly known as Bhopal University).Quitted as Scientist from States Council of Science & Technology and later headed the Non Government Organization. More than 18 years of research experience in various research projects. A passion for project formulation on topics relevant to the underprivileged for awareness, dissemination and management with emphasis on hands- on training at the grass root level for a sustainable livelihood. More than 18 research publications of National and International repute, life member/ member of a number of institutions'/chapters. Now a Climate Change Reality Leader trained by Mr. Al Gore.
Abstract:
Despite much of the country practicing the traditional system of organic farming, the need of the hour is to vigorously disseminate the farmers the latest technological advancements for the non-food grain and high-value food commodities with support of Government. Encouraging results during our experimentation period from year 2010 helped to propagate and bring awareness among the farmers of Phanda block of Bhopal district for Maranta arundinacea (arrowroot) an untapped plant of medicinal value. Arrowroot powder is a healthier alternative and the only starch product with calcium ash which is important for the maintenance of proper acid and alkali balances in the human body. It's the purest form of carbohydrates which is highly digestible making it a suitable ingredient in making infant foods and medicinal tablets. The flour can be seen as possible substitute for wheat flour too. The demonstration land was fully fertilized with all non-chemical methods of practices .During the year 2013 the production depicted from an area of about 18017sq ft gave 739kg of the rhizome with an average height of the plant as 42cm and during the year 2014 an area of about 18000sq ft gave a productivity of about 1381 kg with an average height of 55cm during the growing stages. Assuming that productivity in one acre a production of about 1787kg and 3342kg respectively can be attained for the years considered. The revenue at an average Rs. 250/-per kg depicts an income of Rs. 446,858/- per acre (for 1787kg) as additional remuneration for the small and marginal farmers. We are highly grateful to the Ministry of Science and Technology, Society and Society Division, Government of India, New Delhi to catalyze and support the program.
Amity International Centre for Post Harvest Technology and Cold Chain Management
India
Biography:
J Shankaraswamy has completed his PhD from Junagadh Agricultural University and honored with Chancellor's Gold medal for his Overall performance in early induction of flowering with excellent post harvest fruit quality attributes for processing and export in Kesar mango and he has completed Master Degree in post harvest technology of Horticultural crops and he has contributed immensely in fruit and vegetable based blended beverages development. He served different institutes as a Professor. He has published more than 30 papers in reputed journals and 3 books, 2 book chapters and several popular articles on recent burning problems in fruits and vegetables and underutilized horticultural crops processing. Currently he is working on development of nano-fruit beverages, nano-edible coating and nano-encapsulation.
Abstract:
Guava fruit juices are pleasant when diluted with other tropical fruit juices due to its too acidic or strongly flavored and less colored nature, thus blending offers the opportunity to adjust sugar and acid ratios and eliminates some defects in juice quality or nutritional attributes by proper combination of juices and further adjustments in ingredients and to provide texture, mouth feel of beverage by xanthan gum additive at various concentration standardized for storage stability. Guava-watermelon squash at different ratio (50:50, 75:25, 25:75) of pulp blending level containing 40˚ Brix TSS and 1% of acidity were prepared with incorporation of different concentrations of xanthan gum, an exocellular polysaccharide produced by obligatory aerobic bacteria Xanthomonas campestris to investigate the effect on different ingredients in the product quality and stability during 180 days of storage. There were little changes in quality parameters, TSS, pH, titratable acidity, ascorbic acid during the storage and 0.5% w/w of xanthan gum gave stability to the product during storage. Blended guava-watermelon squash (75:25) having 0.3% of xanthan gum, 40˚ Brix TSS, 1% acidity showed highest overall acceptability during the storage period with proper emulsification and storage stability
National Bureau of Plant Genetic Resources
India

Biography:
Rakesh Bhardwaj is a senior scientist at ICAR-National Bureau of Plant Genetic Resources, India.
Abstract:
Near Infrared Spectroscopy (NIRS) technology has played a significant role in quality control and monitoring of raw materials and finished products for the last 25 years. It is routinely used in agriculture and food industry for quality analysis of seeds, flours, fruits, vegetables, beverages and many more. It is relatively inexpensive, rapid and non-destructive analytical method used for estimating several food constituents' viz., moisture, protein, fat, sugars, starch, dietary fiber, amino acids, fatty acids, phenols, phytates, oxalates, organic acids etc. In our lab we have developed NIRS based prediction models of high precision for different agro-horticultural crop plants for multiple biochemical parameters. More than 5000 diverse germplasm accessions belonging to oilseeds (Brassica, safflower, sunflower, niger, linseed, soybean etc.), legumes (pea, cowpea, chickpea, pigeon pea, green gram, black gram, lentil etc.), cereals, pseudo cereals and millets (wheat, maize, barnyard milled, kodo millet, pearl millet, finger millet) and eggplant fruits have been scanned on Foss Tecator NIRS 6500 model. WINISI II software with regression method of Modified Partial Least Square was used with spectrum from 400-2500 nm at a gap of 2 nm. Mathematical treatments with 1st, 2nd, 3rd and 4th order derivatives were employed using several combinations of gap and smoothening to identify the best fit model. Scatter correction using Standard Normal Variate and Detrending (SNVD) were also applied in the calibration to reduce the differences in spectra related to physical characteristics. Prediction equations having low value of standard error of cross validation and high value of coefficient of determination were selected. The performance of calibration and accuracy of equation was further confirmed by ratio of standard deviation of reference data to corrected standard error of prediction. It was observed that prediction models developed from 2nd derivative were suitable for most parameters however phenolics, sugars, zinc and copper prediction equation from 3rd derivative were more precise.
Break:
Lunch Break 13:30-14:15
Session Introduction
National Institute of Animal Nutrition and Physiology
India
Time : 14.15-15.00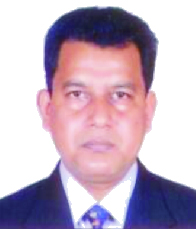 Biography:
Dr AK Samanta is doctorate in animal nutrition. His innovative research on buffalo gut anaerobic fungi bestowed with prestigious Jawahar Lal Nehru Award in 1999 by ICAR. His made an endeavor to prepare complete feed blocks for improving rumen fermentation. He developed enzymatic process for xylooligosaccharides production from the xylan of agricultural wastes and byproducts. Recently, he received the outstanding ICAR-Interdisciplinary team research award in 2014 for research on prebiotics. He is the fellow of National Academy of Veterinary Sciences (FNAVS). Presently he is undertaking research on therapeutic application of prebiotic, gut microflora, isolation of bioactive carbohydrates etc.
Abstract:
In the light of increased health consciousness and consumer awareness, nowadays everyone prefers naturally occurring bioactive molecules in place of modern therapeutic agents. During the end of twentieth century, a great concern was expressed for antibiotic residues, transfer of antibiotic resistance genes from animal to human through food chains. The present population believes on "prevention is better than cure" through consumption of naturally occurring bioactive molecules including prebiotics. In the list of prebiotics, xylooligosaccharides (XOS) occupies significant niche because its production process principally relies on lignocellulosic materials those are inexpensive, abundant and renewable in nature. Essentially, XOS is produced from xylan; the second largest biopolymer available on earth. The process of XOS production involves extraction of xylan from lignocellulosic materials/ agricultural byproducts such as corn cobs and husk, sugarcane bagasse, natural grass, pigeon pea stalks, green coconut husks etc. The xylan is subsequently hydrolyzed into XOS with different degree of polymerized products such as xylobiose, xylotriose, xylopentose, and so on. The major advantages of XOS consumption includes reduction of blood glucose and cholesterol, reduced pro-carcinogenic enzymes in gastrointestinal tract, enhanced mineral absorption from large intestine and immune-stimulation besides selective growth stimulation of beneficial gut microflora. As the xylooligosaccharides are sweet in taste, these could also be used for fortification of dairy products, confectionaries etc. Owing to the ban on antibiotics feed supplement, the XOS could be alternatives to guard gastrointestinal tract from the onslaught of pathogenic microflora. Therefore, the XOS is future sought bioactive molecule for human and animal health.
Track 4: Emerging Technologies in Food and Beverage Industry
Track 5: Advances of Nanotechnology in Food
Track 11: Defence Against Food Fraud
Session Introduction
Pondicherry Central University
India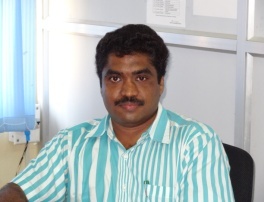 Biography:
Dr. A. Sreekumar is working as Assistant Professor in Centre Green Energy Technology, Pondicherry Central University. This University is one of the most reputed one among the Central Universities in India. He received his PhD from Cochin University of Science and Technology, Kochi, India with specialization in Solar Thermal Engineering. He obtained his M.Tech in 'Energy Management'. He has got several years of work experience in industry and institutes in renewable energy sector. He has delivered many lectures and technical speech on renewable energy in both India and overseas. Published several research papers in national and international journals.
Abstract:
Solar drying is an energy efficient way of producing high quality dried products. In this research, effectiveness of solar drying was compared with open sun drying to establish the most favorable drying in terms of drying kinetics and product quality. A prototype solar tunnel drier was tested by drying little gourds. The maximum drying air temperature was 54˚C and average temperature was 48˚C, which is feasible for drying fruits and vegetables. The initial moisture content of little gourds (93%) got reduced to 9.06% in 5 drying hours where it took 6 hours to get reduced to 12.1% in open sun drying. The quality of dried products was measured. Quality parameters were color (L*, a*, b* coordinates) and textural characteristics (hardness). The color co-ordinates (L*, a*, b*) for fresh little gourd were 46.7, 10.9 and 26.54 respectively. The lightness parameter L* increased to 50.9 and 48.23 in solar dried sample and open sun dried sample respectively. The redness parameter a* decreased to 9.24 and 4.21 for solar dried and open sun dried samples respectively. The yellowness (b*) parameter was almost same in the case of solar dried sample and reduced to 19.5 in open sun dried sample. The color deviation (ΔE) for solar dried and open sun dried samples was 4.59 and 10.1 respectively. Texture property of dried fruit was measured as puncture force, which was a measure of the hardness (N) of the product. Force for fresh product is 37.16 N and for solar dried it was 19.96 N which is less compared to open sun dried sample (30.87 N).
Central University of Punjab
India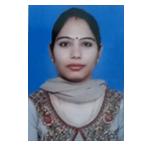 Biography:
Dr Hardeep Kaur has completed his PhD at the age of 27 years from Punjabi University, Patiala and currently persuing post doctorate from Central University of Punjab, Bathinda. Her area of research is biosensor technology and she has filed two patents on Lead and Cadmium biosensors for application in milk samples. She has published 8 papers in reputed journals and has been working towards better research foundation.
Abstract:
Food contamination with environmental pollutants is one of the major problem globally and creating a great risk of health hazards. Milk as the major constituent of infant feed and everybody's meal pose a great risk of contamination. Heavy metals, Pesticides and Aflatoxins are some of the common contaminants found in milk from industrially active areas. A lot number of conventional analytical tools are available for their precise determination but they all suffer from numerous limitations. A remedy to such problems is the employment of biosensors that have advantage of selectivity, sensitivity and portability. Biosensor developments for such contaminants are either based on enzyme/whole cell inhibition phenomenon or interaction of pollutants with some proteins. Some DNA/aptamer based biosensors have also come into play in recent years. The advantage of surface Plasmon resonance and microfluidics have lowered down the detection limits to picomolar levels. Biosensors are the future of detection systems globally and have been accepted very well by the society. The commercialization of glucometer is a success story and a number of such are in pipeline.
PSG College of Arts and Science
India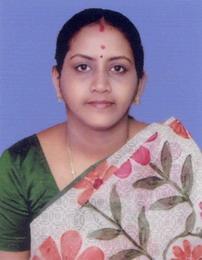 Biography:
V.Krithika had completed her Ph.D at the age of 33 years in Bharathiar University, Coimbatore. She has completed PG Diploma in Psychological Counselling. She had published two books, six book chapters and about seven research, review and popular articles. She is working as Assistant Professor in the Department of Food Processing Technology, PSG College of Arts and Science, Coimbatore-14. She has working experience in DST and MoFPI funded projects as research fellow and teaching experience as a guest lecturer. Has delivered lectures and provided training to self help group women, entrepreneurs, students and trainees.
Abstract:
Musa paradisiacal L. A perennial tree like herb is valued as one of the most important fruit and vegetable crop. Due to its enriched food value and versatile medicinal value, a study was conducted to spray dry the central core juice using two different malttodextrin concentrations i.e., 0, 5 and 10 per cent of the core material as encapsulating agent. Spray dried central core juice powders and fresh central juice were assessed for their physicochemical (pH, water activity, electrical conductivity and total soluble solids), phytochemical and micronutrient properties to study the affect of spray drying. Structure of the spray dried powders was studied with scanning electron microscopy. An increase in moisture, bulk density and decrease in hygroscopicity along with the increase in the concentration of malto dextrin was observed in spray dried juice powder. Phytochemical screening of fresh juice and juice powder shows the presence of biologically important constituents – flavonoids and phenols. Hence, banana central juice powder could prevent significant post harvest loss and in turn could be exploited to its fullest extent.
Bhaskaracharya College of Applied Sciences
India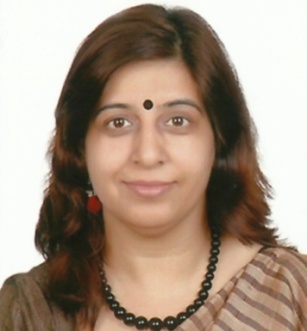 Biography:
Dr. Shalini Sehgal is an Associate Professor in the Department of Food Technology at Bhaskaracharya College of Applied Sciences ,University of Delhi, India . She holds a Doctorate from National Dairy Research Institute (N.D.R.I), Karnal. She has 18 years of experience in the field of education and has been associated with various academic and research projects Her area of interest is Food Safety. She is the recipient of the Best Teacher Award by the Directorate of Higher Education , Government of Delhi for the year 2011-2012.
Abstract:
Consumer interest in the relationship between diet and health has increased substantially in the recent decades. Trends in population demographics and socio-economic changes also point to the need for foods with added health benefits. Although the level of consumer awareness about functional foods is less in India as compared to the western world but gradually, functional foods are gaining significance in the Indian market. Consumer surveys are extremely important to the food industry, as they allow for the identification of the level of knowledge about a determined subject and also for the tracing of strategies to correct and ⁄ or identify failings, in order to increase the sales of a food product, consequently increasing company profits and the level of consumer awareness. A self-designed questionnaire was developed to determine the level of awareness, knowledge, perceptions, and the interest of Indian consumer concerning probiotic foods and their willingness to try these food. A representative random sample of 735 adults above 18years of age was collected from Delhi, capital city of India. The study revealed that 98.1% of the consumers had heard of the Probiotics. and 69.6% felt that they were good microbes with health benefits.13.5% categorized them as nutrient supplements and mere 14.3% used them on regular basis. Only 13.9% were prescribed by medical practitioners whereas 61.2% were consumed for their health benefits. Data from this study indicated that the majority of the consumers who participated were aware of the link betweenet diet and health. Awareness of such a relationship is believed to be the first step in motivating interest for acquiring knowledge concerning healthy eating choices such as probiotics.
Break:
Refreshment Break 16.20-16.30
Chair
Ram Roshan Sharma
Indian Agricultural Research Institute
India
Co-Chair
Rakesh Kumar Gupta
SKAUST-Jammu, India